TESL Ontario Board
The TESL Ontario Board is committed to operating within a Policy Governance model. The Board values the link between itself and the membership. The primary purpose of the Board is to establish policies that govern how TESL Ontario does business and makes decisions.
One of the most important policies describes the Strategic Objectives or Ends. All activities of the association are undertaken to meet these Ends. They are perceived as benefits to the membership.
All Board positions are Members-at-Large and serve a 3-year term with the option of one renewable term. Elections are held in the fall and the new slate of Directors is presented at the TESL Ontario Annual General Meeting. The offices of Chair, Vice-Chair, Secretary and Treasurer are all elected from within the Board of Directors after the AGM.
The Board meets five times each year.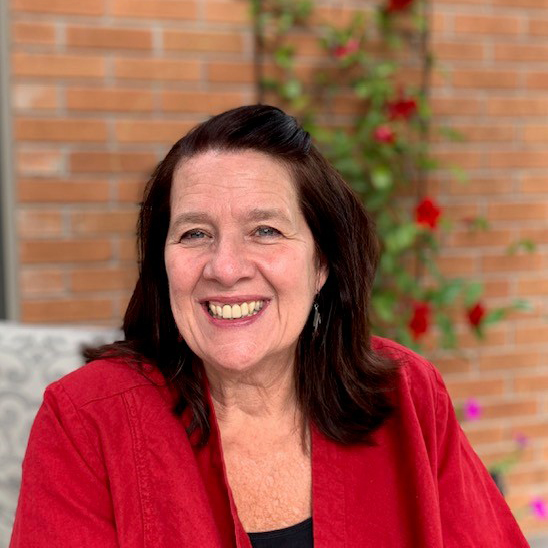 Mary Rizzi
2020-2023
Chair
Mary Rizzi
Chair
Mary is a dedicated and passionate advocate for EAL/ESL education. Serving on the TESL Ontario board for the past three years, Mary has played instrumental roles as both Board Chair and Board Secretary, demonstrating proven leadership and organizational skills. As a board member, Mary is committed to advancing the quality and accessibility of ESL education in our province.
Beyond her provincial commitments, Mary has been actively engaged with the regional EAL/ESL community of Waterloo-Wellington, further enhancing her understanding of the unique challenges and opportunities faced by ESL professionals. For five years, Mary has dutifully represented the association as the WW Affiliate Representative, fostering connection and collaboration among local and province-wide educators and institutions. Serving on both boards has provided Mary numerous opportunities to portray her positivity and bring her team-oriented outlook to all facets of the job.
Mary is truly an advocate for ESL education. Blending 18 years of hands-on teaching experience in LINC, EAP, Business and General English instruction with a rich multicultural background and speaking several languages, Mary brings a unique perspective to the board. She recognizes that language education reaches beyond the classroom and is deeply intertwined with cultural identity. Her commitment to the field extends beyond board meetings, as she continues to inspire students and colleagues with her innovative teaching methodologies and unwavering dedication.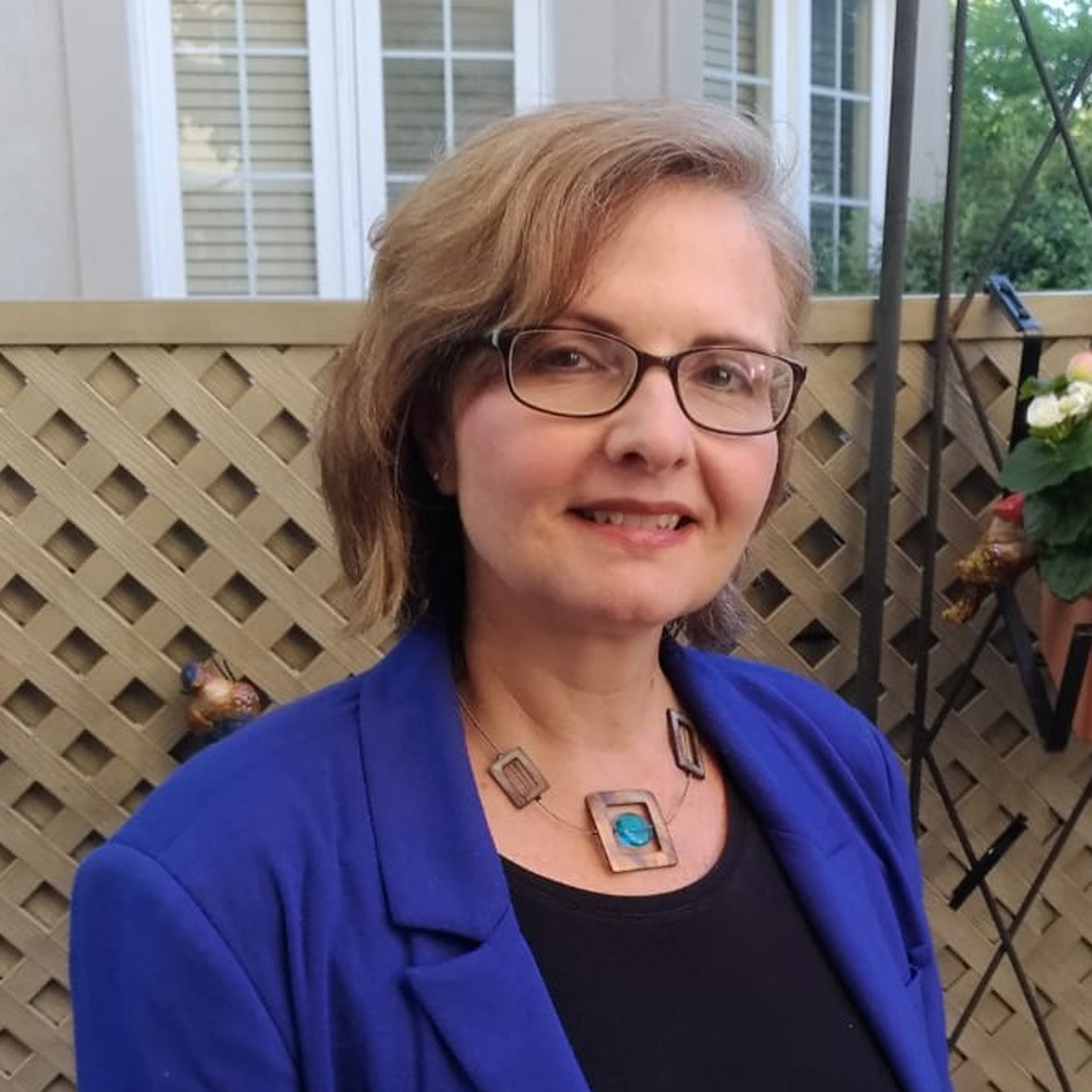 Cecilia Aponte de Hanna
2020-2023
Vice-Chair
Cecilia Aponte de Hanna
Vice-Chair
Cecilia Aponte-de-Hanna, M.A, OCELT, ICTEAL, OCT continues to be a very active member of TESL Ontario. As an Executive Board member since 2020 (member-at-large, treasurer and most recently as Vice-Chair), Cecilia has demonstrated her deep committed to meeting the needs of the membership.
In addition, her experience as Communications Officer of TESL Toronto (2014-2017), blogger for the organization (2014 – present), teaching background in both the private and public sector, L2 assessment, and teacher trainer certification further enhance her skill in language education.
Cecilia has also presented at various conferences, including TESL Ontario (2012), York University Linguistics and Literature Department Graduate Forum (2012), College Association of Language and Literacy (CALL 2012), TOSCON (2014, 2017), TESL Ontario's Best Practices Webinar (2017), and T4T (2014, 2019). She has also published in College Quarterly and written for Seneca and Centennial Colleges' literary magazines. At Centennial College, where Cecilia currently teaches and coordinates first-year English communications, she has been involved in the development of hybrid and online English courses and in integrating intercultural pedagogy in the curriculum. In 2019, she represented the college as co-host and co-coordinator for the province wide, 3-day, College Association of Language and Literacy (CALL) annual conference and currently represents her department in the College Council.
All in all, Cecilia is fully committed to achieving the vision of TESL Ontario, focusing on the many opportunities for empowerment and the professional growth of its members.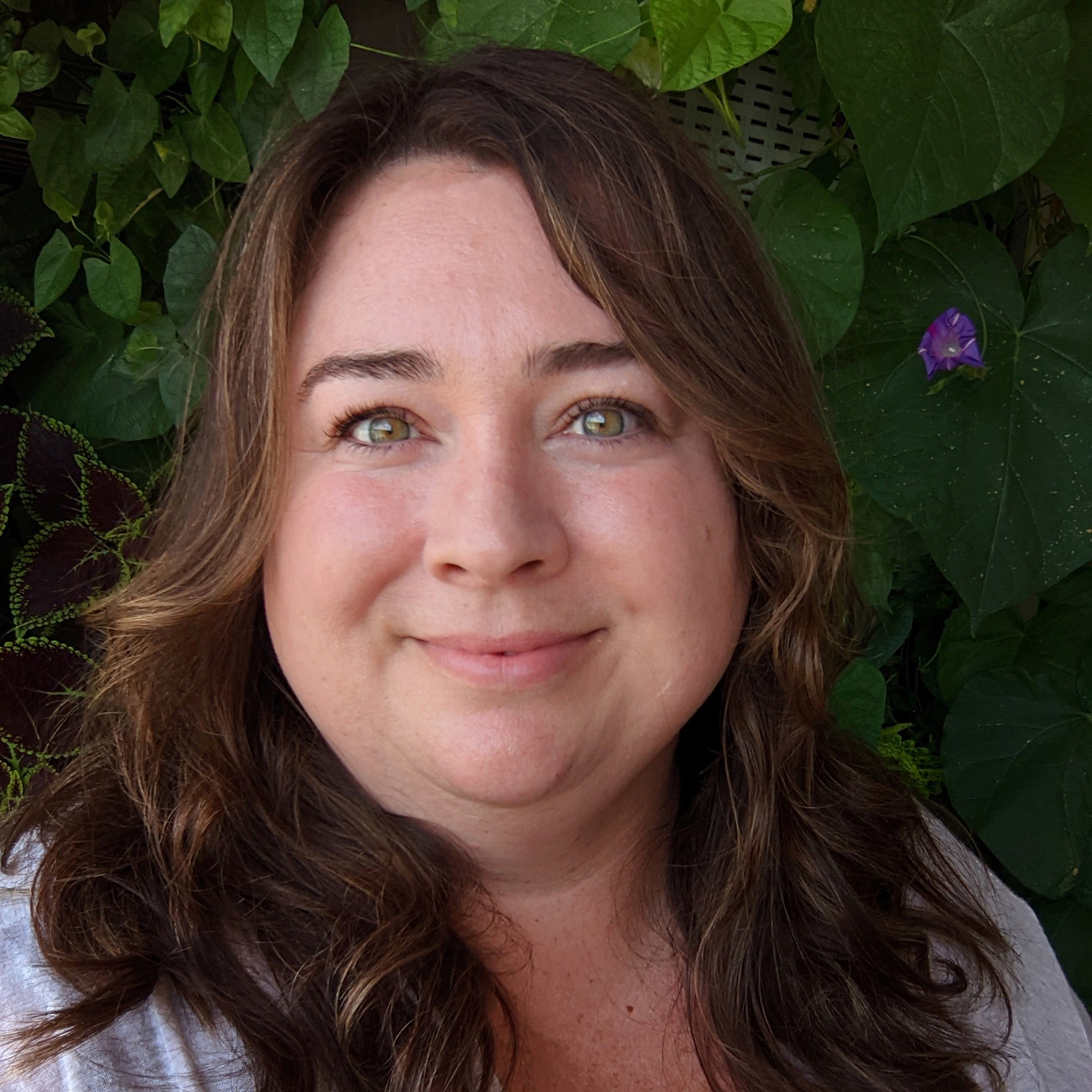 Jenny Kirk
2021-2024
Treasurer
Jenny Kirk
Treasurer
Jenny was a LINC instructor for 12 years in college, nonprofit, and school board settings. She became a PBLA lead instructor in 2017 and was interim LINC program coordinator 2019-2021. She is passionate about non-coercive language learning. She knows how crucial it is that funding agents and LINC service provider organizations (SPOs) should work together to abide by the PBLA practice guidelines regarding working conditions including class size, level span, paid prep time. Currently she is teaching academic upgrading and offering private ESL classes in the tech sector.
She has experience communicating with funders, administrators, peers, and learners, and has been successful in gaining consensus and support. She is also on the public advisory council for ICES because she is passionate about scientific literacy, adult literacy, and knowledge translation.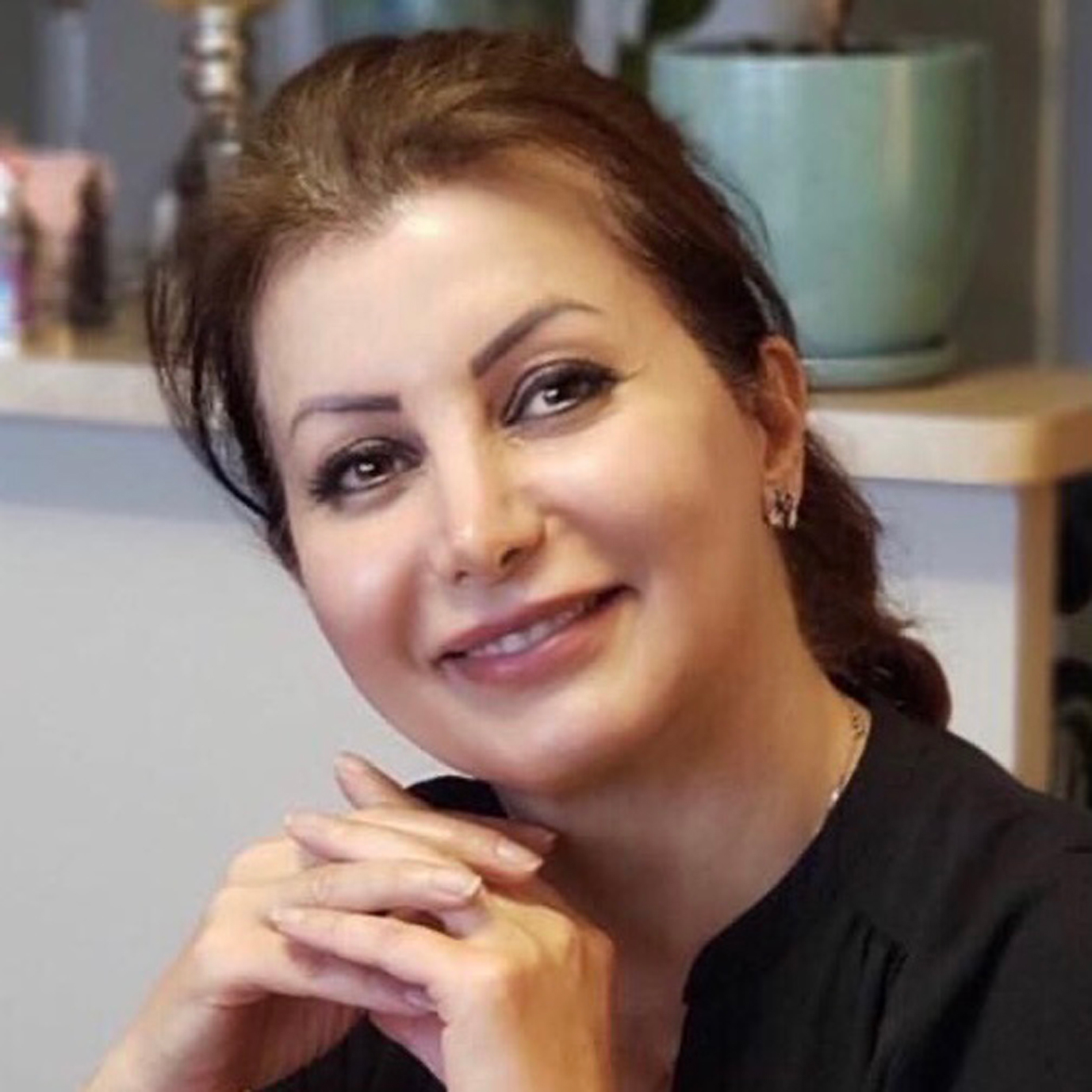 Mitra Rabiee
2021-2024
Secretary
Mitra Rabiee
Secretary
I hold a PhD degree in Applied Linguistics (TEFL/TESL) with 28 years of teaching experience at the post-secondary level. I am TESL Canada and TESL Ontario certified English instructor and TESL trainer and mentor. I am currently working as an English Instructor in YUELI at York University and SELS at Seneca College in Toronto, Canada. My key responsibilities are teaching and assessing EAP at various levels & Specialized Programs including University Pathway/Bridging programs at YU and Communications & Interpersonal/Presentation Skills courses in SELS at Seneca.
I was an Assistant Professor in Azad University, Isfahan/Iran and worked for 20 years (1992-2012) by taking a leadership role in teaching and researching in BA and MA English programs. I also acted as the Head of English Department for 2 years and conducted bi-monthly theme-based roundtable discussions led by other experienced colleagues accompanied by guest speaker(s) addressing students' questions and challenges that gained good feedback from University President and R&D Department. Some of my other achievements are: 10 published articles in accredited ELT Journals, 25 successful presentations in National and International Seminars and Conferences, 2 completed applied Research Projects at University level, and 10 supervised MA theses.
In addition to being a full-time faculty, I was also the Chief Administrative Officer in SADR (Private Institute of Higher Education/2002-2012) executing multiple roles from Program Director and Academic Advisor and TESL TTC (Teacher Training Programs) to expanding Education-training ties with stakeholders in various fields. I think, my solid experience and knowledge makes me a good fit to serve as a TESL Ontario board member.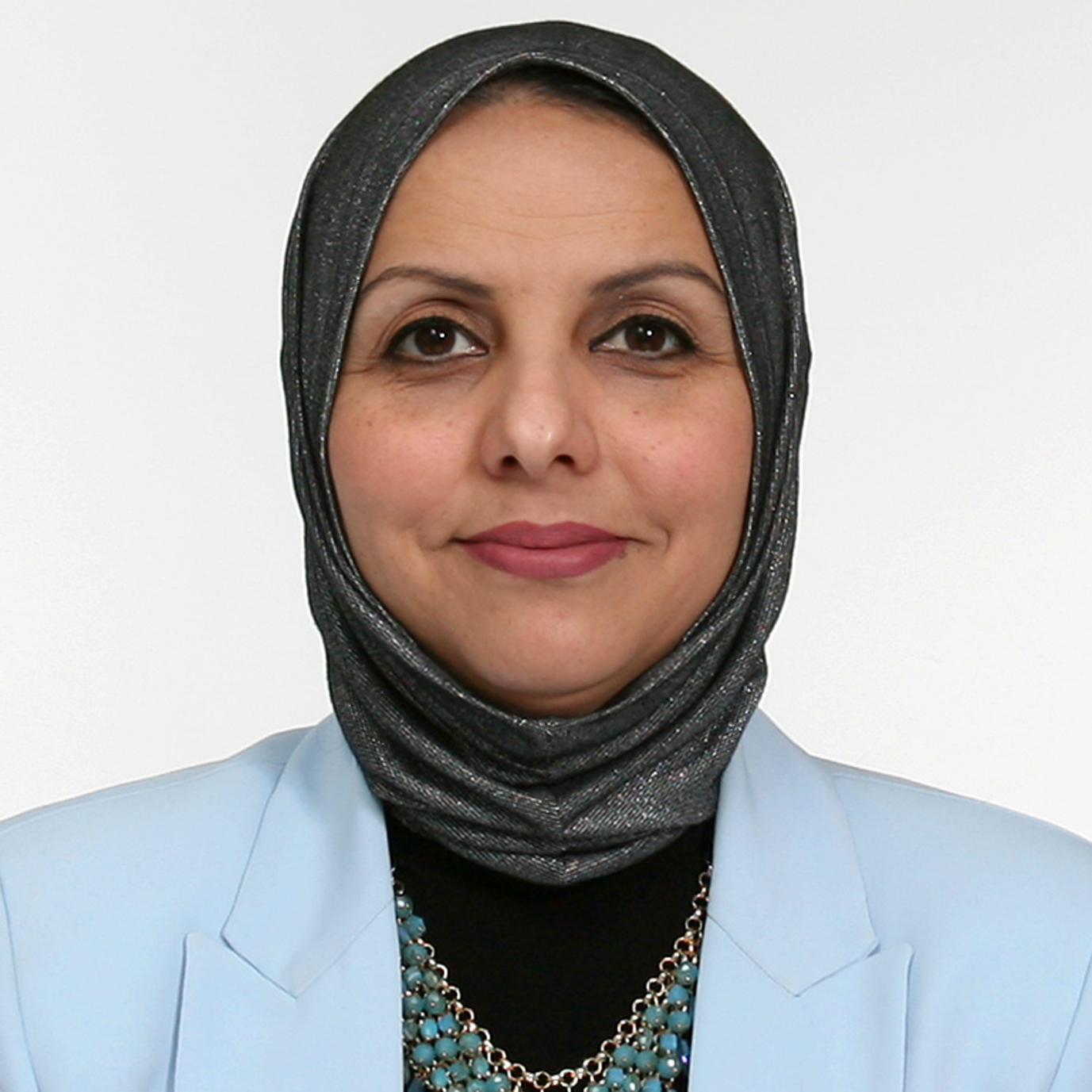 Ban Al-Saffar
2022-2025
Member-at-large
Ban Al-Saffar
Member-at-large
Ban holds a Master of Arts in Teaching English to Speakers of Other Languages (MA TESOL) from Trinity Western University-BC. She has two TESL certificates and has been teaching ESL/EAP/LINC classes in Canada since 2010. She also has international experience in teaching English to speakers of other languages in different countries. She has worked for different language institutions such as The University of Winnipeg, Red River College, Waterloo Catholic District Schools (St. Louis Adult Learning and Continuing Education Centres), and McMaster University, and is currently an EAP professor at Conestoga College. She is a Theory and Methodology certified instructor and continues to provide practicum placements for TESL student-teachers.
She started volunteering for TESL Ontario in 2016 and was the TESL WW Affiliate Chapter Representative for two years, then served as the TESL WW President for four years. She has been continuously dedicated to the success of the TESL Community by facilitating in-person and online PD/AGM events for local members.
She is passionate about empowering the ESL and TESL communities in Ontario as she believes in the value of these communities. She embodies the mission and vision of TESL Ontario by going above and beyond to support involved professionals and industry partners such as community centers and English language institutions. In 2021, Ban received a certificate of appreciation from the Government of Canada for her participation and hard work with the YMCA Mentorship Program to support and guide internationally trained professionals in the K-W area.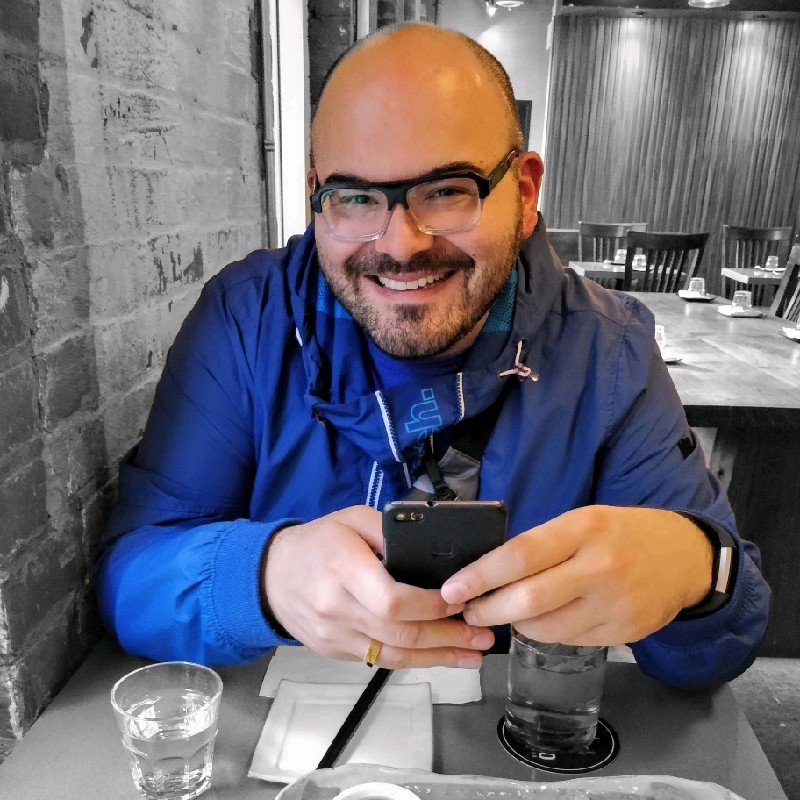 Nicola Carozza
2022-2025
Member-at-large
Nicola Carozza
Member-at-large
Nicola Carozza has been involved in English language teaching since 2008 – both overseas and locally in Toronto. He has experience teaching EAP and General ESL, among other courses, to international students and new residents of Canada. He has an Honours BA in Communication Studies, Masters of Teaching with a focus on English language inclusion, and is TESL-certified from Woodsworth College, University of Toronto.
In his current role as Assistant Director of the International Programs at University of Toronto, Nicola overseas the implementation of online learning courses and the International Summer Academy with a team of industry professionals. Courses range from the Global Citizenship Challenge, Perspectives on Global Business, General ESL, and Pre-University Courses. Nicola works actively with other Directors, Student Life, Recruitment, and the Communications team to provide students a high caliber educational experience.
Additionally, Nicola is also TESL Ontario's Contact Magazine Editor where he solicits articles from educational researchers, presenters, and professionals from around the world. Articles focus on theory, research, and personal essays, and include topics from LINC/PBLA and EAP to pronunciation and plurilingualism, to name a few.
Nicola is also the former TESL Toronto President (2019-2021) and TESL Toronto Treasurer (2016-2018). He served on the TESL Toronto Executive for 6 years. Both administratively and academically, Nicola has experience organizing conferences, leading teams, and working collaboratively with colleagues to serve the membership in a way that is fruitful, beneficial, and impactful.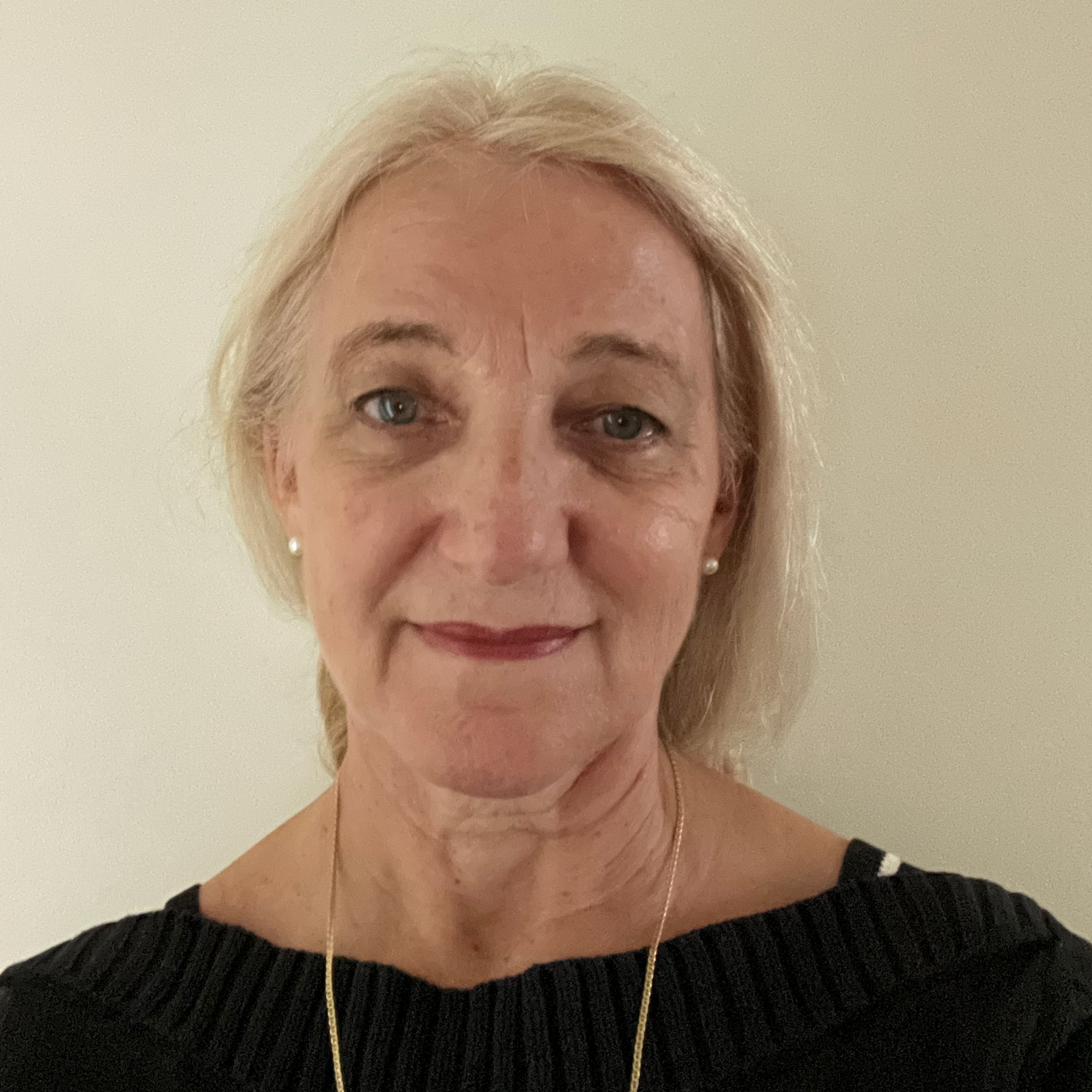 Diane Mensch
2022-2025
Member-at-large
Diane Mensch
Member-at-large
Diane Mensch (B.A./B.Ed./M.Ed.) has a long history of English teaching in diverse settings, and administration of EAP and other programs. For 17 years, she taught abroad in schools in Chad, Namibia, Tunisia, and South Africa, including ESL teaching to diverse populations of both children and adults. Her teaching in Canada has included public and private schools, colleges and university. For the past 10 years, Diane's focus has been on adult education in ESL, ELT, and EAP programs, starting with LINC and moving into EAP teaching at St. Lawrence College, Queen's University, and the Royal Military College. Six years ago, Diane took on a new role as Academic Manager at Queen's University's School of English, overseeing the programs and instructional staff, developing the curriculum, re-writing and updating policies, and working with the administrative team to ensure a thriving array of programs and courses.
Diane served on the TESL Kingston Chapter executive for five years, and was particularly active in the Program Committee, working to organize useful and vibrant workshops and to facilitate positive collaborations among the TESL Kingston members.
As a TESL Ontario Board Member, Diane's commitment to excellence, professionalism, and collaboration are the groundwork for everything she takes on. Working on behalf of our TESL Ontario members, and those that we serve, Diane's focus will always be on finding solutions and supporting positive advancement for all concerned.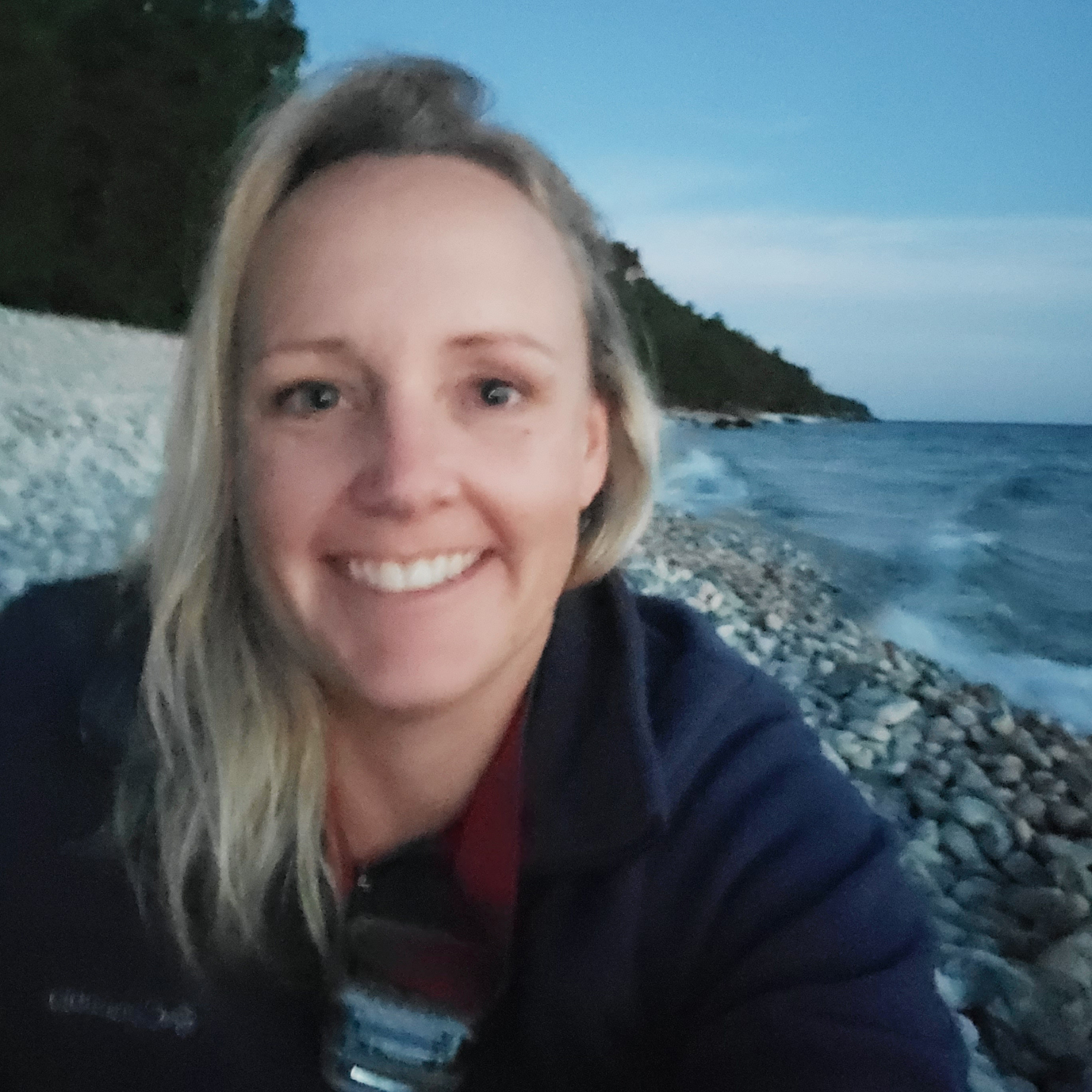 Kate Paterson
2022-2025
Member-at-large
Kate Paterson
Member-at-large
Kate Paterson has been involved in the ELT community for close to 15 years. She has taught English as an additional language in a variety of contexts in both the public and private sectors, including LINC, ESL/EAP at the post-secondary level, and within her local public school board supporting ESL/ELD students at various grade levels. In addition to teaching, she is currently a PhD candidate at Western University in the Applied Linguistics arc. She is an Ontario Graduate Scholar and recipient of the Canadian Research Centre on Inclusive Education Research Award. Her research interests center around equity and inclusion with a primary focus on culturally and linguistically sustaining pedagogy and plurilingual approaches to teaching and learning.
Her first book, Using Home Language as a Resource in the Classroom, was published by TESOL Press last year. She has held various roles on committees and councils and worked with teachers, faculties of education, school boards, and other industry professionals to gain support, build consensus, and forward positive change. She hopes to bring her unique perspective and experience spanning the spheres of research and classroom teaching and learning to the TESL Ontario Board. She looks forward to learning from and collaborating with other board members, TESL practitioners, and key stakeholders to serve the TESL Ontario community.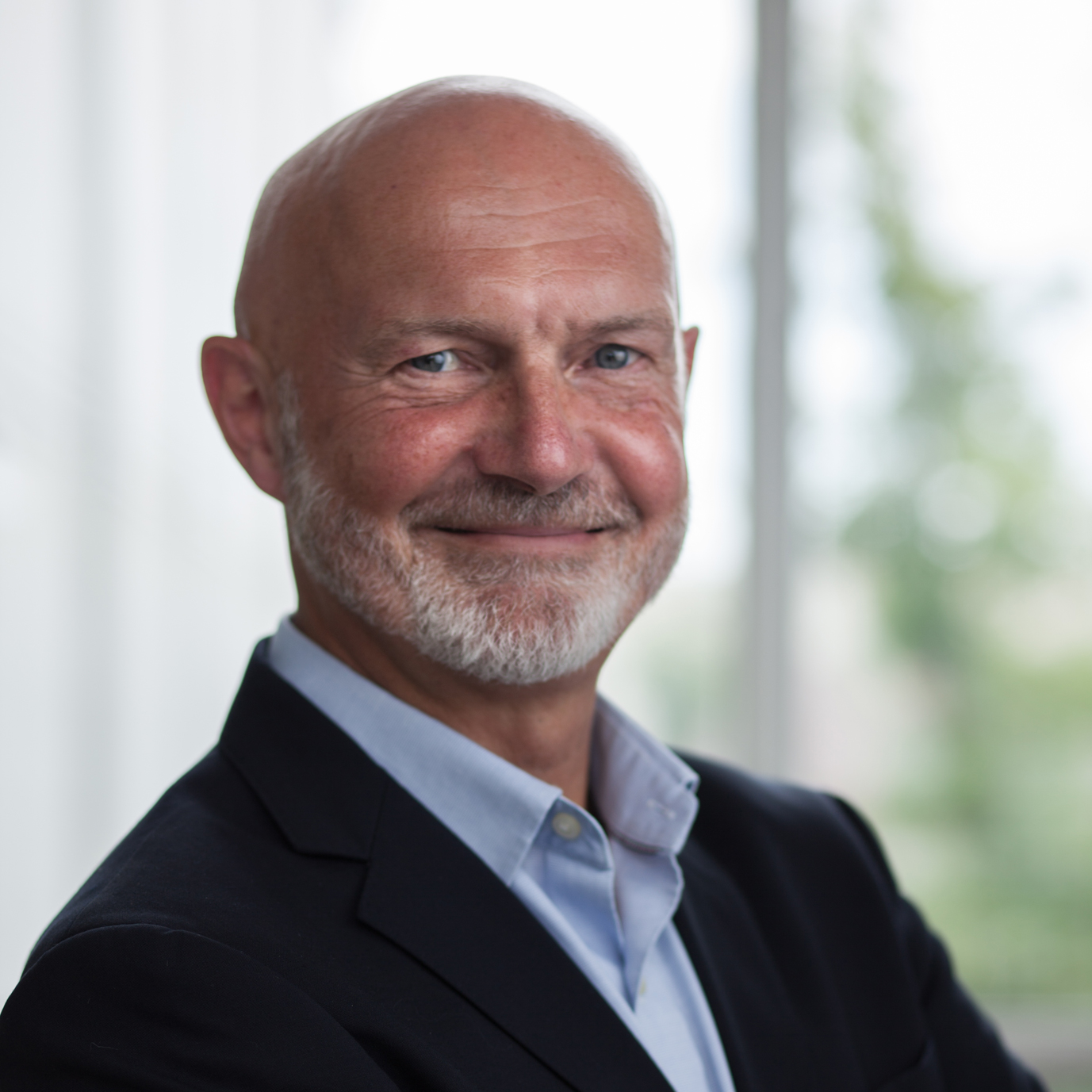 David Wood
2018-2024
Member-at-large
David Wood
Member-at-large
My career in TESL began in 1981, and after some 37 years in the field my enthusiasm has not waned. I could say I have seen and experienced TESL from all angles, and I am always eager to share my knowledge and experience and to keep learning from others. Over all these years I have taught ESL/EFL/EAP extensively in Canada and abroad, in community programs, specialized programs for settlement, university and college intensive and credit programs, in the private sector, and more. I have been involved in teacher education and development in university and college contexts in Canada and in Japan, and I have been an academic working as a faculty member in applied linguistics and TESL.
I have a lot of administrative experience in the field and in TESL Ontario. I have experience coordinating ESL and TESL programs as well as academic units in universities. I have been a member of TESL Ontario's Conference Organizing Committee and Standards Committee for some years. My professional mission in life is to growing our field and to bettering the lives of teachers and students. I firmly believe that a strong TESL Ontario is key to a strong and vibrant TESL profession.