Membership
TESL Ontario has built a strong professional community of over 4500 members across the province. Our members span both the public and private sectors of elementary, secondary and adult ESL learning systems in Ontario.
Student / Volunteer / Retiree Membership
TESL Ontario Certified Membership is designed for individuals interested in teaching adult ESL in Ontario, across Canada or internationally. There are two levels of certification available:
OCELT (Ontario Certified English Language Teacher) Certification, designed for individuals interested in teaching English to adult learners in publicly funded and private programs in Ontario, other Canadian provinces and territories, and abroad
CTESOL (Canadian Teacher of English to Speakers of Other Languages) Certification, designed for individuals interested in teaching in non-publicly funded programs in Ontario, in both private and publicly-funded programs in other Canadian provinces and territories, and in a variety of contexts abroad.
Annual certified membership renewal fee is $160.00 plus taxes.
Learn more about TESL Ontario Certification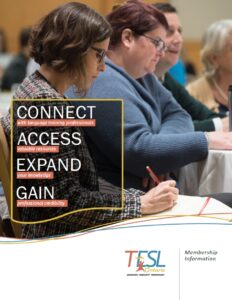 TESL Ontario Standard Membership is designed for individuals working in the language training profession in Ontario but who are not required by their employers to be TESL Ontario certified. These individuals may include administrators, private school teachers, supply teachers, TESL Trainers, assessors etc.
Standard membership does not include a certificate of accreditation. It is, however, necessary to be a Standard Member to apply for certification. Standard Membership includes access to all of TESL Ontario's member benefits.
Annual standard membership fee is $78.00 plus taxes.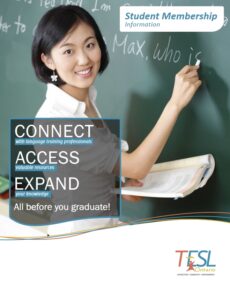 A TESL Ontario Student Membership is the ideal way to jumpstart your ESL career! Joining us means you can start building your professional network while taking advantage of incredible professional development opportunities. From webinars and conferences to mentoring sessions and networking events, TESL Ontario can put you on the right path to a successful career in ESL education.
Learn more about the benefits of a TESL Ontario Student Membership HERE
Retiring from active teaching but not quite ready to leave the TESL community altogether? Consider a TESL Ontario Retiree Membership! Keep all of the benefits you're used to with TESL Ontario but at a greatly reduced membership fee to fit the retiree lifestyle.
Are you actively volunteering in the TESL community without full-time, part-time or contract employment? A TESL Ontario Volunteer Membership might be right for you! This membership level is designed for individuals who aren't actively employed in the TESL field but are dedicating significant time as volunteers and would benefit from access to innovative professional development.
Annual student, retiree and volunteer membership fees are $52.00 + taxes.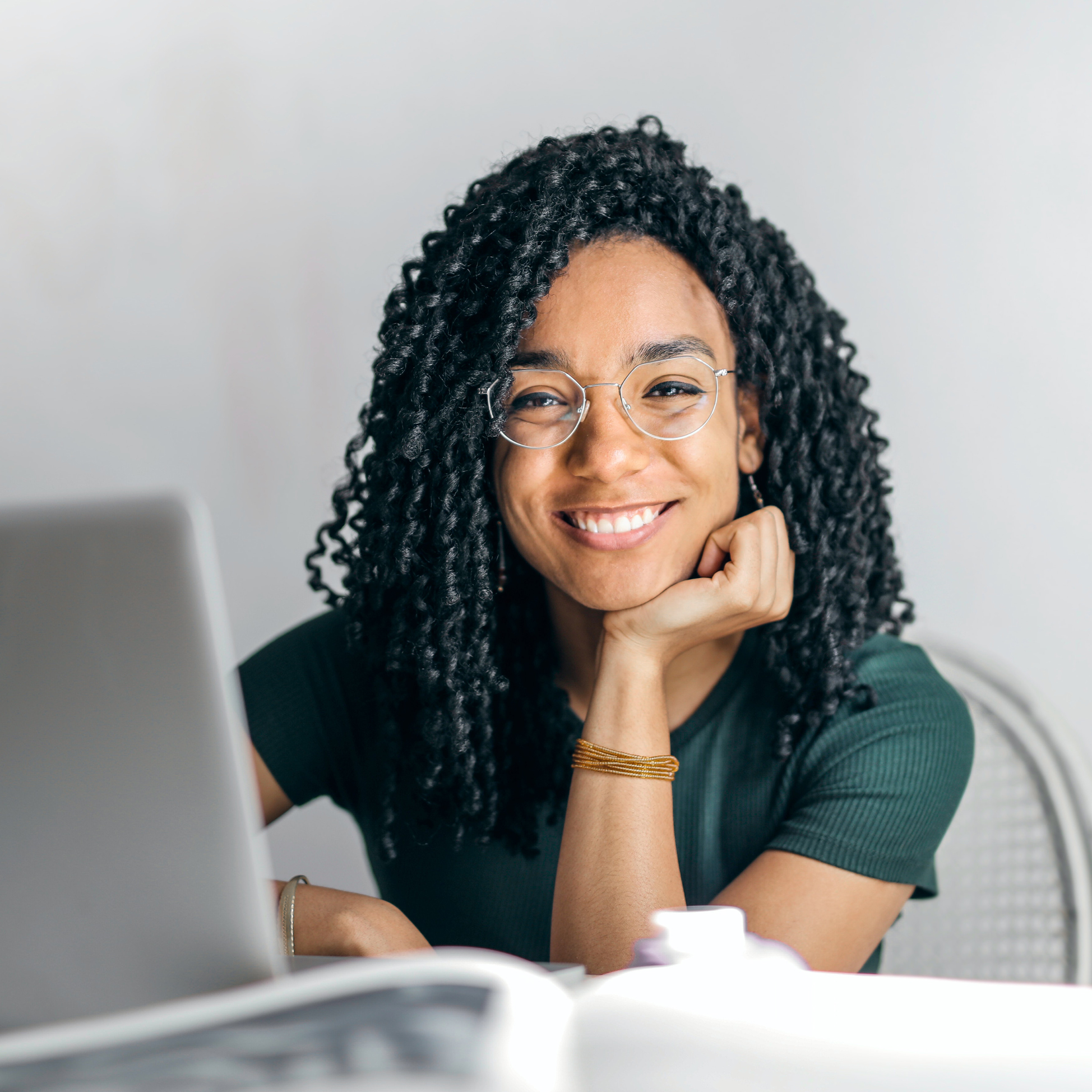 Join / Renew
A membership in TESL Ontario provides you with professional credibility, a community of support, top-quality professional development, specialized resources and publications, career development and exclusive benefits.
Join TESL Ontario or renew your existing membership quickly and easily today.
Welcome New Members
At TESL Ontario, we aim to keep you up-to-date on the latest industry information, provide outstanding professional development, networking opportunities, and career development resources. We encourage you to make the most of your membership by taking advantage of our wide array of member benefits.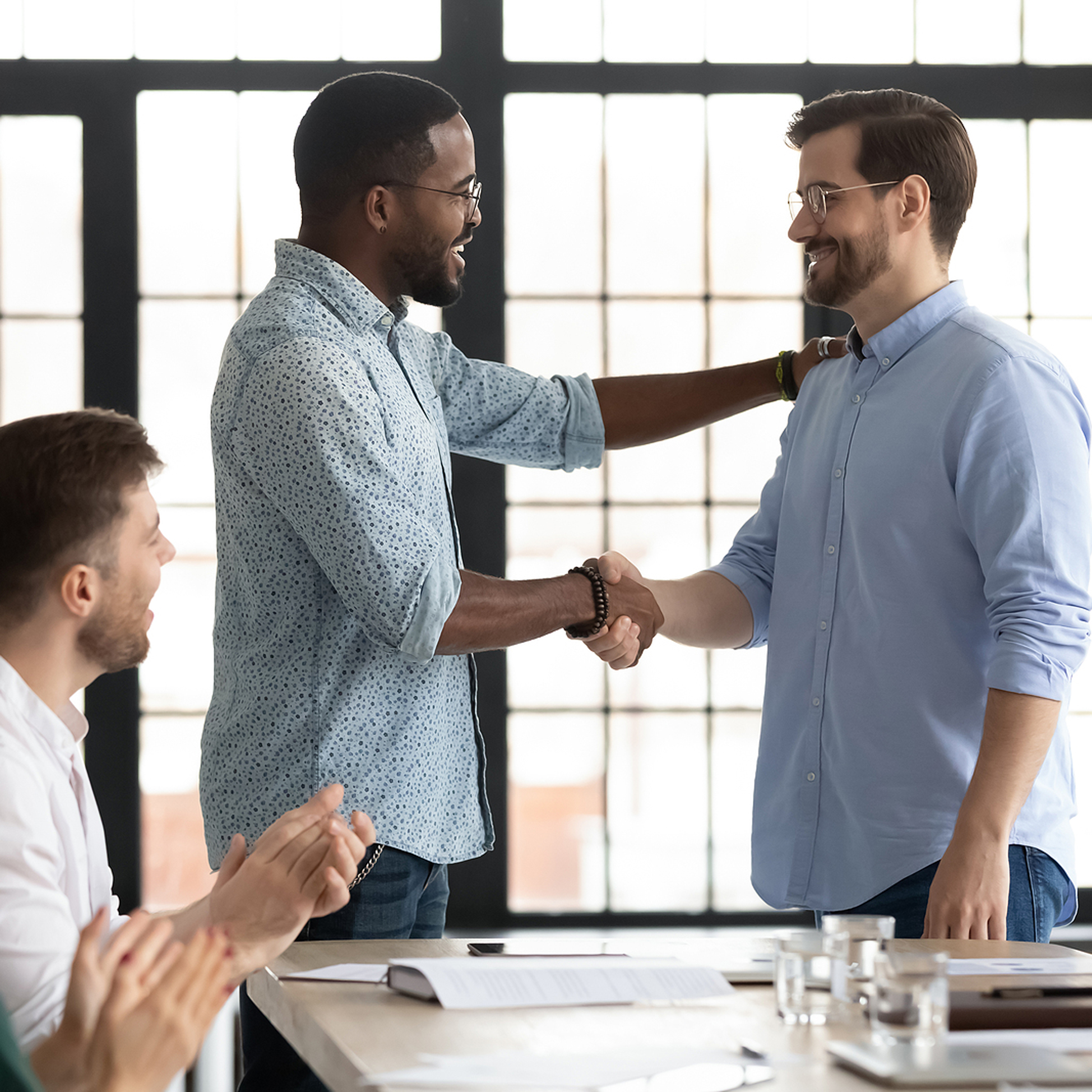 Member Benefits
Explore all available TESL Ontario Membership benefits.
Opt Out & Opt In Form
"*" indicates required fields